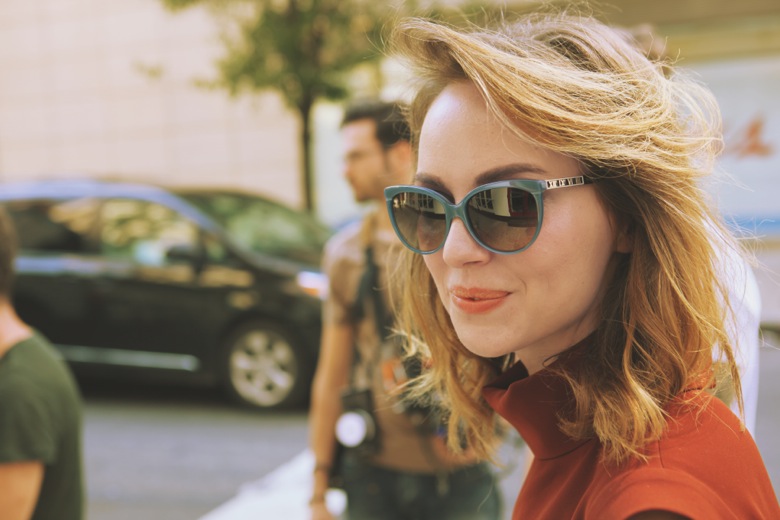 Glasses and sunglasses, while necessary for some, look good on everyone even if you don't need a prescription. Frames can be just as much of a fashion statement as a new outfit or haircut. Just like other fashion statements, eyewear has hot trends and must haves. Sunglasses help to reduce UV exposure and prevent your eyes from developing sun damage making them an accessory not to leave the house without. Let's talk about some fashion trends for 2017 that will ramp up your glam style.
Frames- You can say a lot with a bold frame. Marbled frames were all over fashion week. Similar to the beloved tortoise shell, marble frames come in many different colors and tones to help you can find the best look for you. Double wire rim frames make a bold statement while providing structure and support. Embellished frames with jewels and rhinestones will be quite glamorous this year with boldness and luxury. Embellished frames easily dress up any outfit for any event or a day with friends. Oversized frames are once again on point.
Lenses- Even a basic frame can be transformed by a not so basic lens. Clear lenses can be coated to protect your eyes from the sun but still allow your eyes to be a focal point. Colorful lenses can be found in just about any color and shade. Colorful lenses are playful and can mix up your look. An ombre lens, darkest at the top and lighter at the bottom of the lens, is something to look for. Ombre creates a classic look without looking too dark and heavy.
Classics- Some things never change and the aviator and cat eye frames are just that. While both shapes in a classic look will not disappoint, you should try mixing them with on point styles. An aviator frame with an ombre color lens. Cat eye shape with a marble frame and clear lenses are a few trendy examples.
Whatever your style, you'll find the hottest trends at Image Optical! Come in today to check out these trends from the top designers like Tiffany & Co. or Steve Madden! Together with our concierge level service, you'll feel great and Look. Amazing. this spring!