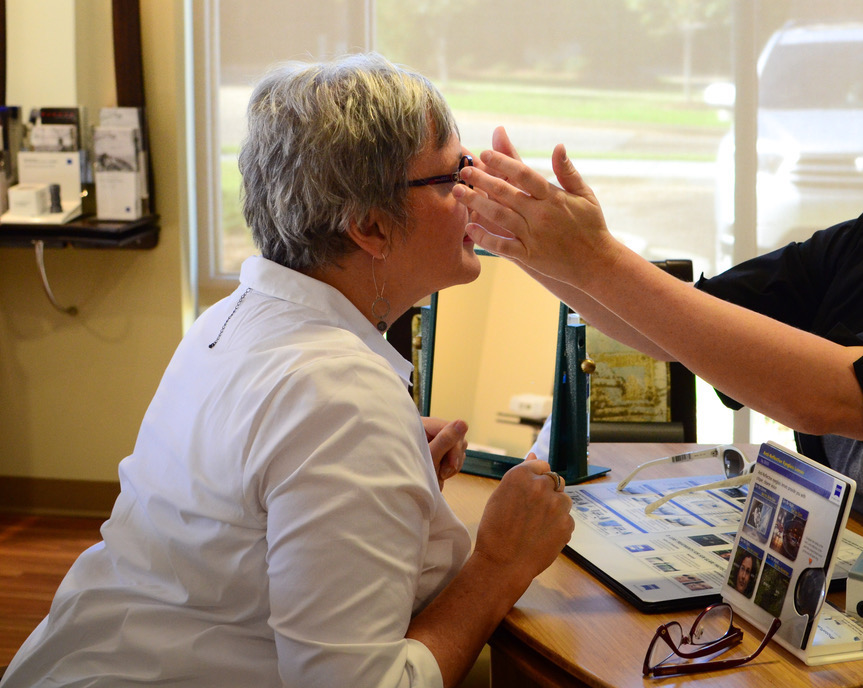 Life is better when everything fits, right? The perfect pair of jeans. You're favorite shirt. These things wouldn't be at the top of your list if they didn't fit correctly. And yet we are walking around everyday with glasses that don't fit.
The fit of glasses are so important. Ill fitting glasses could result in headaches, blurred vision or changes in depth perception. The prescription in the lens should line up to match the pupillary distance, the distance between your pupils, which should be centered in your lens. If your glasses slide down your nose or if your glasses sit crooked on your nose then your prescription isn't line up with your pupils.
Finding the right frame for your face is just as important as the right prescription. The width of your face and frame should match. If the frame is too wide it will extend over the side of your face and if it is too narrow you won't be able to see the sides of your temple. You should be able to see your eyebrows over the top of the frame. The frame should feel comfortable on your face. Try different shapes and colors to find something that flatters your face and is complementary to your skin and hair tone.
Because the fit of your glasses is so crucial it is important to have your glasses fit at your doctor's office or optical store. The staff will make sure your glasses fit properly and that you'll be seeing your best.
Your glasses are such an iconic part of your look so put your best face forward with new glasses. The staff at Image Optical will take the time to ensure that your eyewear is perfectly fit to your unique needs! Come visit us today for your own custom fit. We think you'll Look. Amazing.