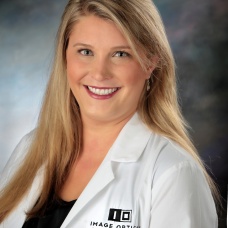 Dr. Nettie Ranier Hines
Image Optical is proud to announce the addition of Dr. Nettie Rainer Hines to our team as a full time Optometrist!
Dr. Hines is originally from Yazoo City, MS. She received her bachelor's degree in Physics from the University of Mississippi and received her Optometry training at the University of Alabama at Birmingham School of Optometry. While in training, she received her student fellowship of the American Academy of Optometry.
Dr. Hines is a member of the Scleral Lens Education Society, the Contact Lens Society of America, the American Optometric Association, and the Mississippi Optometric Association. She has considerable experience prescribing scleral contact lenses to rehabilitate a variety of ocular conditions such as keratoconus and dry eye syndrome. She enjoys creating uniquely specialized contact lenses customized to fit her patients' specific visual needs.
When asked why she went into optometry, Dr. Hines responded, "I have been fascinated by eyes since I was a young girl. I was the first one in my family to need visual correction at a young age, and I was amazed at how clearly the world became with my glasses and contact lenses!"
When Dr. Hines isn't helping patients look and see amazing, she is passionate about playing with her puppy, traveling, and being around water. She especially enjoys sailing and scuba diving.
With the addition of Dr. Hines, Image Optical will be your one-stop shop for eye care, prescriptions and glasses! We are very excited about the addition of Dr. Hines and think you will be too! Come see Dr. Hines and all or our team today! You'll Look. Amazing.
---